Here are a few more titles to satiate that appetite for stories like The Hunger Games. (These mini book reviews appeared in Little Shop of Stories' 2012 Summer Reading Guide.)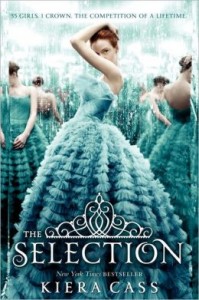 Imagine a world where the fierce competition for love in The Bachelor is a mandatory requirement by the government for selected girls. Most girls would die for the chance to live a life of luxury, but not America. When America is chosen, against her will, to be a contestant for the crown — and Prince Maxon's heart — she must move to a castle besieged by rebels and turn on her back on life as she knows it.
The Selection, by Kiera Cass, $9.99 (paperback), Harper Collins. Recommended for ages 13-17.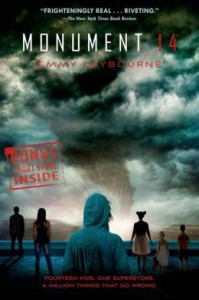 Fourteen kids of varying ages try to survive being trapped inside a big chain superstore while natural disasters destroy the world outside. Think about that the next time you're waiting in line at Target.
Monument 14, by Emmy Laybourne, $9.99 (paperback), Macmillan. Recommended for ages 13-18.
Both titles available at the Little Shop of Stories, 133A East Court Square, Decatur, 404-373-6300, www.littleshopofstories.com.