Camping season seems to be just around the corner so here's a couple more scary tales for the campfire. (These mini book reviews appeared in Little Shop of Stories' 2012 Summer Reading Guide.)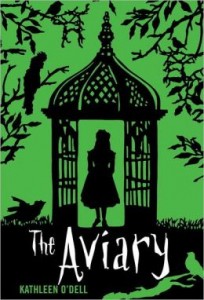 Clara has lived her entire life in the mansion where her mother works as a servant. When her mother's wealthy boss dies, Clara begins to learn some dark — and disturbing! — secrets about how the children of the family died mysteriously many years ago. As she begins to uncover the truth behind what really happened, she also realizes that five creepy birds who live in the aviary on the estate are trying to tell her something.
The Aviary, by Kathleen O'Dell, $6.99 (paperback), Random House. Recommended for ages 8-12.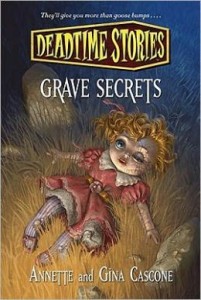 Do you like to get a good night's sleep? If so, we strongly urge you NOT to read the two books in the series Deadtime Stories! If you don't like to be scared to death, you should probably not read stories about pet cemeteries or bewitched antique mirrors, right?
Deadtime Stories, by Annette Cascone and Gina Cascone, $14.99, Macmillan. Recommended for ages 8-12.
Both titles available at the Little Shop of Stories, 133A East Court Square, Decatur, 404-373-6300, www.littleshopofstories.com.