(This excerpt came from Little Shop of Stories' 2012 Summer Reading Guide.)
Narrowing down all the amazing chapter books out there into this list was one of the hardest things done at Little Shop of Stories. Numerous books didn't make the Top 10 list because the staff at Little Shop felt they were more appropriate for ages 10 and older, or because they've already featured the author or didn't want to oversaturate the list with a particular topic. Little Shop wanted wanted a variety of subjects, authors and genres because we believe that well-read 10-year-olds should have a good mix of humor, classics, fantasy and history under their belts.
Because of Winn-Dixie, by Kate DiCamillo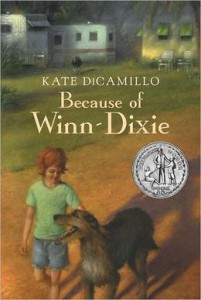 The Call of the Wild, by Jack London
Charlie and the Chocolate Factory, by Roald Dahl
Charlotte's Web, by E.B. White
Harry Potter and the Sorcerer's Stone, by J.K. Rowling
Little House on the Prairie, by Laura Ingalls Wilder
The Mouse and the Motorcycle, by Beverly Cleary
Sideways Stories from Wayside School, by Louis Sachar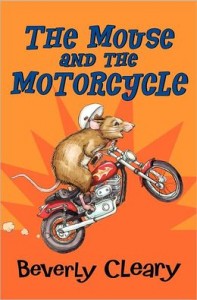 Tales of a Fourth-Grade Nothing, by Judy Blume
The Lion, the Witch and the Wardrobe, by C.S. Lewis
Titles available at the Little Shop of Stories, 133A East Court Square, Decatur, 404-373-6300, www.littleshopofstories.com.